Dental Implants
A dental implant is a titanium screw that can replace the root of a tooth when it fails. Just like a tooth root, it is placed into the jawbone. It is used to support one or more false teeth and the implant will look like a natural tooth. You can have any number of teeth replaced with implants – from one single tooth to a complete set. Implants are a safe, well-established, tried-and-tested treatment. Implants, just like natural teeth, will last for as long as you care for them.
If your implants are well looked after and the bone they are fitted to is strong and healthy, you can expect them to last for many years. However, just as with other surgical implants (such as a hip replacement) there is no lifetime guarantee. If you don't look after your implants, then they will develop a coating similar to that found on neglected natural teeth. Left untreated, this can lead to gum infection, bleeding, soreness and general discomfort.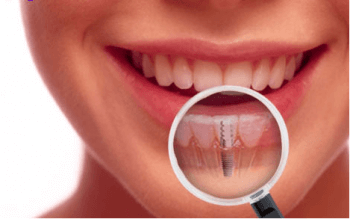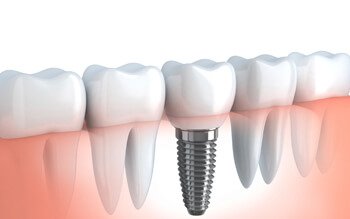 OPG and CBCT Scanning
At The Clock Dental Practice, we have invested in the latest scanning equipment. We provide radiology services for referrals with full reporting. Conventional 2D periapicals and panoramic x-rays form the backbone of diagnosis and treatment planning in dentistry, however they have their limitations. 3D images yield minimum distortion with a 1:1 display of dental structures which means we can take measurements with a high degree of accuracy.
Advanced scanning has applications in many areas of diagnosis and treatment planning, including endodontics, periodontics, orthodontics, implantology, dental and maxillofacial surgery, and TMJ analysis.
To refer a patient for OPG or CBCT scanning just give us a call. We will provide a full report with the imaging when sending the patient back into your care.
Root Canal Treatment
Root canal treatment (also called endodontics) is needed when the blood or nerve supply of the tooth (known as the pulp) is infected through decay or injury. You may not feel any pain in the early stages of the infection. In some cases, your tooth could darken in colour, which may mean that the nerve of the tooth has died (or is dying). This would need root canal treatment. If the pulp becomes infected, the infection may spread through the root canal system of the tooth. This may eventually lead to an abscess (gumboil). An abscess is an inflamed area in which pus collects and can cause swelling of the tissues around the tooth. The symptoms of an abscess can range from a dull ache to severe pain and the tooth may be tender when you bite. If root canal treatment is not carried out, the infection will spread and the tooth may need to be taken out.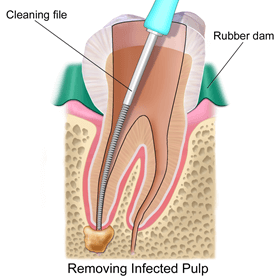 Periodontal Treatment
Periodontal disease affects the gums, bone and other supporting tissues of the teeth. Although most individuals suffer gum inflammation from time to time, around 10% of the population appear to suffer from the more severe forms of the disease which cause loss of supporting bone.
This group appears to be at greatest risk of losing teeth through periodontal disease, which is caused by the bacteria which regularly collect on the teeth.
We are accepting referrals for periodontal treatment under the care of our periodontal specialist.
To register as a patient please call us on

01305 785325 or pop in for a consultation.

We Offer



• Free Interest Credit
• Teeth Straightening (QST)
• Implants (Straumann)
• Restorative Crowns & Bridges
• Private Dentures
• Whitening
• Hygienist
• Denplan & NHS

Opening Hours



Monday: 09:00 – 17:30
Tuesday:
09:00 – 17:30

Wednesday: 09:00 – 17:30
Thursday:
09:00 – 17:30

Friday: 09:00 – 16:30
Closed Weekends

Contact Us



The Clock Dental Practice
104 The Esplanade
Weymouth
DT4 7ED